The Good 👍
Reliable Reputation
Knowledgeable Consultants
Detailed Website
Reliable Reputation
New Fidelity Funding has a strong reputation in terms of reliability and honesty. With their quick processing time, they continue to impress their clientele and ease anxiety over their debt issues. One commendable quality about them is that customers are no longer expected to complete loads of paperwork and to process tons of requirements. They remain to be capable of maintaining accountability and reliability and have full disclosure of product services and rates.
Knowledgeable Consultants
New Fidelity Funding continues to compete with other companies by offering comprehensive services. They have very knowledgeable consultants who work and provide effective and immediate solutions to resolve their client's debt issues and guide them through the entire process while providing insightful and realistic financial advice.
Detailed Website
New Fidelity Funding provides users with easy access to the information they need online. Their website is very user-friendly and generates clear information on each of its products and on other services. It also provides detailed contact information and an e-mail form so you can easily reach them if you need help.
The Bad 👎
No Online Chat Feature
No Online Chat Feature
New Fidelity Funding seems to lack one very important feature on its website and that is having an online chat feature. Because most users are digitally-inclined nowadays, having an extensive communication platform can do wonders when it comes to luring clients. They seem to have missed this one simple facet and we hope they eventually develop a chat option so consumers can easily connect with them.
Although New Fidelity Funding has disappointed some of us a little with their minimal communication platforms, they all but make up for it in their extensive service and support. Overall, we still think that New Fidelity Funding has surpassed our expectations when it comes to customer-commitment and value for your money.
New Fidelity Funding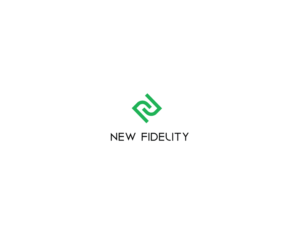 Name: New Fidelity Funding
Description: You need a loan now, you need it approved quickly, and you don't have time for the hassle and stress of visiting your traditional bank and filling in numerous forms. New Fidelity understands your situation and designed our loan packages to solve all of those problems.
Price range: $3500-$10,000
Payment accepted: ACH
Currencies accepted: USD
Address: 919 E Main St Ste 100 Richmond, VA 23219-4600
Telephone: 877-353-1046