The Good 👍
Focused Exclusively On Debt Consolidation
Higher Than Average Reduction Rate
Low Minimum Requirement of $5000 
The Bad 👎
No Online Chat Option
Extended Application To Completion Process
Verdict
Valley National Funding is committed almost to the point of obsession of ensuring their customers clear their debt. They do not even mention other options such as bankruptcy on their website and focus exclusively on debt consolidation loans. They underline this by delivering a higher than average reduction rate and have a low minimum requirement of $5000. On the negative side, they are so focused on the success of their clients that they do not offer an online chat option, and the application to completion process is longer than normal because in our opinion they want to maximize success.
Valley National Funding is a highly respected company that has been established for many years and has many positive reviews on business and review websites. There are very few customer complaints and a lot of success stories, which demonstrates that Valley National Funding regularly achieves their goal of clearing their client's debt.
Debt Consolidation is The Only Service Offered
Valley National is totally committed to this goal, and every aspect of their business reflects this. They do not mention or offer any other type of service, and the website is designed to instill confidence in the reader that they can reduce their debt and reclaim their lives. This is very commendable and unique in the industry. Visitors to the site are met with some positive testimonials from previous clients delighted with the service, and again, this inspires hope and confidence about what can be achieved.
Higher Than Average Reduction Rate
Whatever debt consolidation company or product you choose, there will always be fees and charges associated with it. Obviously, the lower these charges and fees, the quicker you will be able to clear your debt and move forward with your life. Valley National Funding underlines their determination to help their customers become debt free by offering some of the lowest rates in the industry, which in turn then helps it to deliver a higher than average reduction rate. Everything about Valley Funding shouts honesty and integrity; their charges and fees are clearly set out on the site with no attempt made to hide them. 
Low Minimum Requirement of $5000
One of the frustrations that clients often complain about when dealing with debt consolidation companies is that they have a minimum requirement. This essentially means that people have to have a minimum amount of debt before they meet the company's threshold for the product. For some people, this can be incredibly frustrating, and it makes very little sense looking inside from the customer perspective. The industry is effectively saying we understand you are in debt, but to get our help and qualify for our products, take out even more debt first. Valley Funding does not follow this industry practice and has a very low minimum requirement of $5000. It is clear from every aspect of their business model that Valley Funding wants to help as many people as possible.
The Bad 👎
No Online Chat Option
With such a focus on education and delivering successful debt reduction, a large part of the strategy revolves around education and building up a relationship with their clients. Many of Valley Funding's competitors offer an online chat service to provide assistance and answer any initial questions about their products. At the time of writing, this type of interaction is not provided by Valley Funding, and some people may view this as a negative. Having spoken to Valley Funding, their view is that they want to speak properly and at length to their potential clients to ensure they get the best possible advice and support. They do not believe that this is possible with an online chat option, and so although they realize that it could cost them potential new customers, an online chat option does not fit with their company values or ethos. When explained in this way, it is understandable, but we have still marked the company down because not everyone has the confidence to pick up a phone initially, and as a consequence, those people are missing out on the support and assistance at which Valley National Funding excels.
Extended Application To Completion Process
This is another procedural drawback of the methodology at the core of the Valley Funding business. Many of the other companies in the sector, focus exclusively on a quick turnaround, cash in your bank account within 48 hours, is a common promise. Although this is something that Valley Funding can and does offer, we found their processes to be much slower and more methodical. There is no doubt that they could deposit the money in your account within 48 hours, but their priority is ensuring that you are getting the right product, that you can afford the repayments, and that they will be helping you rather than causing you more problems further down the line.
As a consequence, their advisors spent a lot more time with every client, devising a plan for success, and explaining all of the options. We feel that this is an excellent service, but we also understand that some people who are in a desperate situation simply want to get their application approved and receive the funds. In our view, although we have classified this as a negative in the review, it is something that the company should receive praise for because they are doing everything in their power to maximize the chances of success for their customers. 
Valley Funding is, in many ways, a good old-fashioned type of company. They are honest, open, and dedicated to their customers. They offer excellent products and first-class customer service. Unfortunately for some people in a rush, their determination to do things properly may be viewed as a negative. However, in our opinion, Valley Funding has a strong moral compass and should be high on the list of companies to be considered.
Valley National Funding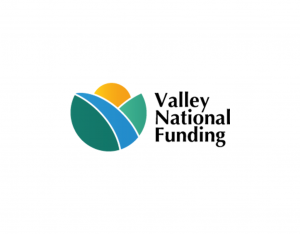 Name: Valley National Funding
Description: You need a loan now, you need it approved quickly, and you don't have time for the hassle and stress of visiting your traditional bank and filling in numerous forms. Valley National understands your situation and designed our loan packages to solve all of those problems.
Price range: $3500-$10,000
Payment accepted: ACH
Currencies accepted: USD
Address: 1600 Broadway, Suite 600, Denver, CO 80202
Telephone: 1-800-577-3708