The Good 👍
Fast Response Times
No Obligation Inquiry
Free Consultation Which Won't Affect Credit Score
No Origination or Service Fees
The Bad 👎
Average Savings
Only Available in 32 States Across The Country
Summary
Main Source is a trustworthy and reliable company that are worthy of consideration if you are looking at applying for a debt consolidation loan. Their fees are very competitive, their staff and website are friendly and informative. They offer a no obligation inquiry option, which allows people to get an estimate of cost and repayment terms, but unfortunately, they only operate in 32 states across the country, so they may not be an option for some customers.
Anyone who is at the beginning of their journey into applying for a debt consolidation loan would be fortunate to land on the Main Source Funding website. This is because, in our opinion, it provides one of the most thorough and comprehensive overviews of the different debt relief options. It also offers numerous resources to guide and teach people in basic money management. Areas such as how to create a budget are covered, for instance, and an explanation of how the application process for a debt consolidation loan works.
They are also very open and honest about the negative aspects of obtaining a debt consolidation loan, which is commendable and demonstrates a high level of integrity. People hate the unknown but are also scared to commit at least initially to any one company. This is another area where Main Source leads the way with customers able to gather a lot of information without making any commitment. Main Source is a good option for many people, and are worth speaking to if they operate in your area.
Fast and Helpful Response Times
Once the decision has been made to apply for a debt consolidation loan, the pressure and stress seem to increase dramatically. There is potentially light at the end of the tunnel, and so having made that commitment, the last thing anyone wants is to have to wait for days to hear whether or not they have been successful. Main Source Funding was prompt and efficient throughout every stage of the process. They kept in constant communication, and we received regular updates throughout every part of the process. Their customer service representative showed compassion, empathy, and support and really put us at ease from start to finish.
No Obligation Inquiry
This aspect of the service at Main Source was one of our favorites; although many other companies in the industry offer this, they do not make it obvious. People like to dip their toe into the water, they want to get a rough idea of the cost of the repayments, without being bombarded with a hard sell, or going through a credit check, which can then further damage their credit should they choose not to move forward with that company. Main Source Funding provides a full no obligation inquiry service which allows the prospective customer to get all of the answers to any questions they might have, obtain a quotation, but not be obligated to move forward. This includes a free consultation with one of their advisors who is trained to teach and educate rather than sell.  For anyone who simply wants to get the facts and maybe some advice in order to help them make a decision, this is an excellent option and one for which Main Source Funding deserves a lot of credit.
No Origination or Service Fees
Debt Consolidation Loans come with a series of fees and charges, across the board, and so it is paramount that anyone conducting their due diligence pays close attention to the overall cost of the service. The variation in fees across the industry can be significant, and choosing the wrong company could easily cost thousands of dollars in extra fees. Main Source Funding is extremely competitive in this area of the business, they do not charge any origination or service fees, and their average charge overall was between 19 to 23 percent of the cost of the loan. In our experience, this was about average at the time of writing, but rates are always subject to change, so make sure to check the current rates.
The Bad 👎
Average Savings – Although the company does not charge an origination or service fee, their rates are a little higher than some of its competitors. This is counteracted by the lack of other fees, but it still means that overall the savings are roughly the same. Being totally honest there are cheaper competitors out there, but price is not everything, and the level of support, customer service and expertise offered by Main Source Funding are in our opinion well worth the price being charged.
Not Country Wide
Main Source Funding currently only operates in 32 states across the country, although they seem to be regularly expanding. This means that however much we want to recommend them if they do not provide service in your state, then they are not a viable option. Our advice first and foremost would be to check to see if they operate in your state and if they do, then give them a call to discuss all of your options.
Verdict
We were very impressed with everything that Main Source Funding offered. They put in a lot of effort and support for their customers. Perhaps even more impressive is how much prospective customers are taken care of before they even commit. A free consultation and no obligation inquiry means Main Source Funding could end up investing a lot of time and effort with no guarantee of any work at the end. There are very few companies who are prepared to make this type of investment in prospective customers, and it is this level of customer care that really makes Main Source stand out from the crowd in a highly competitive marketplace. We are happy to recommend Main Source Funding as an excellent provider of debt consolidation loans. 
Main Source Funding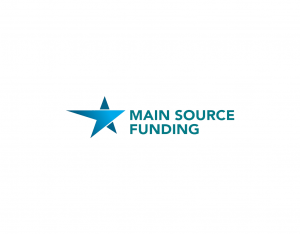 Name: Main Source Funding
Description: You need a loan now, you need it approved quickly, and you don't have time for the hassle and stress of visiting your traditional bank and filling in numerous forms. Main Source understands your situation and designed our loan packages to solve all of those problems.
Price range: $3500-$10,000
Payment accepted: ACH
Currencies accepted: USD
Address: 101 S. Reid St., Suite 307, Sioux Falls, SD 57103
Telephone: 1-877-380-5760