The Good 👍
Excellent Communication Throughout The Entire Process
Quick and Easy Application Process
No Prepayment Penalties
Referral Program
The Bad 👎
No Online Chat Facility
Centennial Funding Does Not Have An IAPDA Accreditation
Verdict
Centennial Funding provides an excellent service, with constant and helpful communication throughout the process. There are options to pay off the debt quicker with no prepayment penalties, and even the opportunity to earn referral fees by recommending the company to family and friends. However, the fact that the company does not have an IAPDA accreditation might be a concern for some people.
Centennial Funding is a company that is very focused on reducing the cost of their services to their clients. They have some of the lowest fees across the industry, ranging between 15 and 22 percent of enrolled debt. For anyone just learning how debt consolidation loans work, this means that the provider of the consolidation loan charges a fee; the fees paid for the service are taken off the total amount of debts a client enrolls in the program. Generally speaking, most companies will be able to cut your debt by about 50 percent before fees, so with Centennial Funding charging a fee of 20 percent, this will generate a reduction in debt of about 30 percent.
Debts which can be considered for a consolidation loan include lines of credit, medical bills, credit cards, and any bills which have been sent to a collections department. It is important to note that in most cases, payday and student loans are exempt, but it is essential to consult with a debt specialist to discuss your individual situation.
Excellent Communication
The majority of people applying for a debt consolidation loan will be going through the process for the first time. There will be many questions, worries, and concerns, which is why it is essential to have a good connection and rapport with whichever debt consolidation company you choose to employ. Centennial Funding excels in this regard; they always responded quickly sometimes within minutes. Any questions we asked, be it in person, on the phone or via email were always answered professionally and efficiently, and this inspired a considerable amount of confidence in both the company and the process. We were kept updated regularly on the application process and were never made to feel uncomfortable or embarrassed. For anyone who suffers from anxiety or stress, Centennial Funding would be our choice of provider.
Quick and Easy Process
If and when the time comes to apply for a debt consolidation loan, the pressure is on, and tensions and stress levels are running high. Complex paperwork and procedures should have no place in this situation, and this is another area in which Centennial Funding shine. Their application process is quick, and straightforward, and can be completed online in the comfort and privacy of your home. The friendly and knowledgeable staff are available via phone to guide you through the process if necessary so every applicant can choose the method that suits them best. This level of support and attention to detail only emphasized the compassionate and helpful ethos of the company.
No Prepayment Penalties
Part of the benefit of applying for a debt consolidation loan is to improve your financial situation so that you can move forward with your life. If the process works as designed, this should enable the customer to clear their debts quicker with the aim of becoming debt free. Sometimes customers may come into some extra money, they may get a pay rise or a new job, and as a consequence, they may want to throw this extra money at the debt to clear it quicker. Some debt consolidation companies charge people a penalty fee for paying early, which seems a little ironic in our viewpoint. Effectively they are being punished for trying to get out of debt quicker. Centennial Funding does not partake in this type of behavior and has no prepayment penalties.
Referral Program
Centennial Funding is so confident in the benefits of the loan program that they also offer their customers a $500 referral bonus if they refer someone who subsequently takes out a loan themselves. This $500 is automatically deducted from the debt owed and is yet another excellent example of how Centennial Funding tries to assist its customers in getting out of debt as quickly as possible. Although it is only a small amount, we feel that this is an excellent way of helping others while reducing debt at the same time.
The Bad 👎
No Online Chat Facility
Although this is not a huge issue, particularly once the process has begun, we do think that the company would benefit from this type of option for potential new customers. Sometimes people do not want to make an initial phone call, whether through lack of confidence, or embarrassment. By not offering an online chat facility, we feel that Centennial Funding may be missing an opportunity to help more people, who would have contacted them had this service been provided. It is not a huge issue, but one we think would be worthy of consideration.
Centennial Funding Does Not Have IAPDA Accreditation
We are being a little harsh with this criticism, as there are a number of different third party companies who check and confirm that a debt consolidation company is following FTC rules. There is no obligation for any company to become accredited with all organizations, but we would be remiss not to point out that Centennial Funding is not currently affiliated with IAPDA.
Centennial Funding is a company which is driven by a passion for reducing debt for its customers. They offer a professional and efficient service, which is entirely customer focused. They do not charge early repayment fees, and clearly identify their charges to ensure that their customers understand every aspect of their agreement. Their communication and support systems are excellent, and these factors are part of the reason they have many satisfied customers. Centennial Funding provided us with a pleasant experience, and we would have no hesitation in recommending them to anyone.
Centennial Funding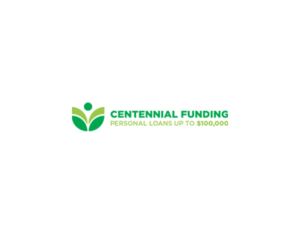 Name: Centennial Funding
Description: You need a loan now, you need it approved quickly, and you don't have time for the hassle and stress of visiting your traditional bank and filling in numerous forms. Centennial understands your situation and designed our loan packages to solve all of those problems.
Price range: $3500-$10,000
Payment accepted: ACH
Currencies accepted: USD
Address: 999 18th Street, Suite 3000, Denver, CO 80202
Telephone: 877-701-5114